Global Artist Training in Morecambe
Global Link is hosting a four day training course for artist wanting to introduce the Global Dimension into their work - 13th,14 & 16th,17th June 2013
Global Link and More Music are offering a free, hands-on, fully participatory course for artists who are working, or who would like to work, using artistic styles or themes and issues from around the world in school settings.

Whether you are new to the field or wanting to refresh your skills, this four day course is for you.

Fri 13-14th & 17-18th June 2013 - More Music, Morecambe
Lunch and refreshments provided

Course Outcomes
Meet other artists and professionals working in the field
Understand the 8 key concepts of the global dimension and how they relate to the arts and your work
Learn about the National Curriculum and some tools that teachers respond to including lesson planning
Observe experienced global artists deliver workshops and assemblies
Understand the term creative learning and how this relates to your work
Work with experienced artists and trainee teachers to plan a session
Deliver a short session to a class of school children and receive peer feedback on your work
Course Facilitators
Lucky Moyo - Zimbabwean singer/songwriter, dancer, and artist
Misoshi - Ghanaian Freelance artists & storyteller
Pete Moser - More Music
Sue Flowers - Green Close and Freelance Artist
Donna Hurford - University of Cumbria
Alexander D Great - Calypso singer/songwriter, and artist
Gisela Renolds - Global Link
Kerry Kalokoh - More Music
For more information or to book a place, please contact info@globallink.org.uk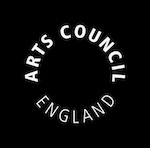 The course is completely free and Global Link can offer a limited number of travel subsidies for artists travelling from the North West.


This project is funded by the Arts Council.
Refugee Week Celebration Event
Refugee Week is celebrated each year in the UK in the third week of June...
12/06/2020
Coronavirus (COVID-19): get support if you're a migrant living in the UK
For information, the government has just posted a new page on its GOV.UK...
29/04/2020
Global Link update
Because of Coronavirus most support services, including education, English, advice and information,...
24/03/2020
Sharing Learning from the Past with Youth in Europe
The Learning from the Past (LFTP) team is delighted to announce that we have been awarded funding f...
30/01/2020
Support the work
of Global Link DEC