Refugee Workshops
Available now in your school or setting
REFUGEE DAY: £290 plus travel
A refugee day including an assembly and participatory workshops, co-delivered with a refugee speaker.
′The experience was invaluable for their understanding and perception of the impact that war has on ordinary people.′ Primary School Teacher.
I can barely put into words the gratitude I want to express for the workshop  I think all schools should have an experience like this (teacher from Armathwaite Primary School) Really enjoyed this as it was so real   (St Colomba′s Primary School, Walney Island) Moving, insightful, educational, eye-opening, and very moving  (teacher from Cardinal Newman High School, Preston)
Virtual Reality Exhibition: Syria to UK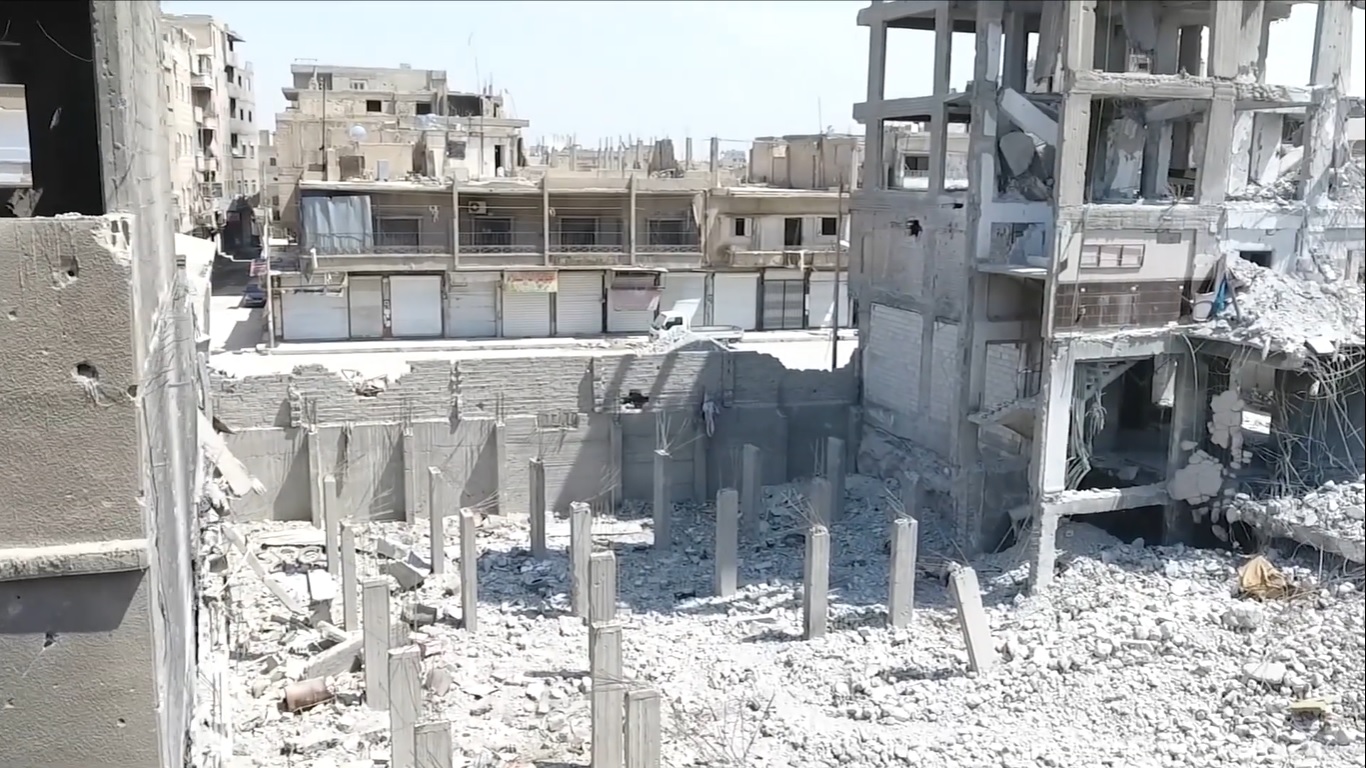 This is a ten minute simulated 'experience' on a VR headset, where people follow in the footsteps of a Syrian boy as he and his family flee Syria, find temporary refuge in Jordan, and finally move to the UK as part of the Syrian Resettlement Programme.
Global Link will deliver the twilight CPD on 'Community cohesion: refugees, asylum seeking and migration', train teachers to use the headsets, and provide accompanying teaching materials. The cost of the training, teaching resources and hire of the headsets is £450/week.
This exhibition now exists as an online experience, with lesson plans for activities for students to complete at home or in the classroom. Click here for the online experience.
Escape to Safety Exhibition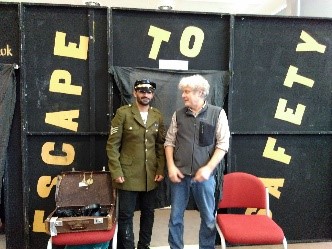 Escape to safety is an interactive multimedia installation that enables you to experience something of what it is like to be a refugee seeking asylum in Britain. It is designed for young people and adults from the age of 11 upwards. It provides the opportunity to think about issues such as:
What is the welcome we want to give to refugees?
What is your image of asylum seekers in Britain?
Where does this image come from?
Each participant 'walks in the shoes' of the refugees from Eritrea, Iran and Sudan, through a labyrinth of 8 stations depicting the different stages a refugee experiences before seeking asylum in Britain. They listen to the refugee voices interacting with border and immigration officials and the media.
Here you can listen to Global Link's fifth Escape to Safety Soundtrack – now a digital story – produced in 2020
The first soundtrack was produced in 1999 with funding from Amnesty International. You can listen to the soundtrack here, though normally you would listen to it on headphones as you walk through the 8 small spaces in the physical exhibition.
You will follow in the footsteps of three refugees who came to Lancaster, one from Eritrea, one from Iran, and one from Sudan, all of whom have shared and recorded their own stories, over a haunting soundtrack of music by local musician Adrian Hughes. The soundtrack was written and produced by Gisela Renolds, recorded at Shireshead Studios, and funded by Lancashire County Council. For information about booking the full exhibition, please contact Gisela on 01524 36201.
Escape to Safety is an experiential experience combined with facts and figures that challenges racism towards refugees. Escape to Safety is premised on the idea that experiential learning is the most profound and effective form of learning.
The exhibition is suitable for Secondary School young people, and adults.
The installation measures 5.5m x 6.5m and is constructed out of forty 2.5m high fire-proofed hardboard panels, click on the image opposite for plan of the exhibition.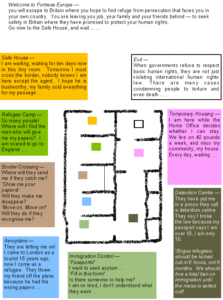 Transport and assembly is normally provided by Global link.
This multi-media exhibition can be erected in a large classroom or school hall for a week at a time. Global Link deliver, erect and collect the exhibition, and will provide training to use the exhibition, including teaching activities for teachers to deliver the workshops themselves. The cost of this is £680 for 1 – 2 weeks in your school or other setting.
'Brilliant – makes you feel what it's like to be a refugee,' (secondary school pupil)
'Changed my mind about refugees,' (secondary school pupil)
Continuing Professional Development for Teachers
New FREE Migration CPD courses about to be launched. Watch this space
Community Cohesion: Refugees, Asylum-Seeking And Migration 
This twilight course will be delivered by our experienced global education trainers, and will combine a presentation with participatory activities to deliver the following learning outcomes:
Understanding of where refugees and asylum seekers are coming from,  and reasons for flight
Basic understanding of the legal frameworks and the asylum process
Understanding of the difference between refugees and asylum seekers
Understanding of the dispersal system and the resettlement programme
Understanding of refugee and asylum seeker entitlements
The course will give teachers knowledge, confidence, resources and different approaches to teaching about migration issues with different age groups. This course can be delivered alongside the hire of our Escape to Safety and Virtual Reality exhibitions. £250