Past Projects
Below is a selection of previous projects and activities designed and delivered by Global Link.
Escape to Safety Exhibition
The information below is about our previous exhibition. We currently have a NEW Escape to Safety Exhibition available to hire.
Escape to safety was an interactive multimedia installation, built into a 12.5m box trailer, that enabled you to experience something of what it is like to be a refugee seeking asylum in Britain.
Each participant went through a labyrinth of 8 stations depicting the different stages a refugee experiences before seeking asylum in Britain. On a portable CD player, they are accompanied by refugee voices from Rwanda, Afghanistan and Palestine interacting with border immigration officials and the media.
Escape to Safety is an emotional experience combined with facts and figures, that challenges racism towards refugees. Escape to safety is premised on the idea that emotional learning is the most profound and effective form of learning
EU IntegrArt
IntegrArt was a project funded by the European Union Grundtvig-Leonardo Partnership. The project was co-ordinated by Anthropolis, a Hungarian NGO, and includes partners from Turkey, Italy, Germany, and the UK (Global Link).
The project used arts methodologies to enable refugees and asylum-seekers across the 5 European countries to give voice to their own experiences.
Global Link worked with the Asylum Refugee Community (ARC) in Blackburn to create a number of digital stories and will work with Action Factory and ARC to develop a piece of theatre, which will be filmed. All the digital material will be subsequently shared online.
Global Artist Network
Supported by the Arts Council, Global Link set up a directory of artists whose work focuses specifically on the global dimension for schools and who have roots or links to the Global South (Africa, Asia and Latin America). Aimed at schools in the North West of England, the directory links schools with artists and supports workshops with information and funding.
The funding was provided for artists to address any of the eight key concepts of the global dimension: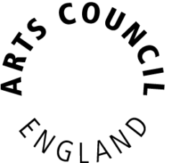 Diversity
Sustainable Development
Human Rights
Social Justice
Conflict Resolution
Global Citizenship
Global Interdependence
Fairtrade Schools
In 2013 Global Link received funding from the Fairtrade Foundation to support teachers, pupils, University of Cumbria tutors and trainee teachers to promote Fairtrade activities in schools.
During the project, staff from Global Link worked with 13 local schools. Activities included: delivering CPD training about Fairtrade and the Fairtrade Schools Award; running assemblies, classroom and workshop activities about Fairtrade, some of these in conjunction with the FIG Tree in Garstang; supporting and advising school Fairtrade steering groups; producing and disseminating Fairtrade learning resources. We also delivered lectures to 160 student teachers and staff at the University of Cumbria on how to teach and learn about Fairtrade in schools.

Thank you so much for coming in to do the banana workshop… The children really retained so much information – Teacher from St. Wilfrid's C. E. Primary School, Halton.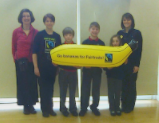 During the project, Global Link produced Fairtrade lesson plans and resources for teachers to download.
For more information about Fairtrade Schools, please visit the Fairtrade Foundation website.
Trucking with Climate Change
Trucking with climate change was a fully interactive multimedia exhibition built into a 8.7m by 5.7m trailer. It enabled young people and adults to look at the problems, processes and future of climate change. Each participant walks through 4 differ

ent rooms, each explaining about climate change, the problems, the facts, and ways that together we can change it. Throughout the trailer the interactions are through film footage, climate change models, computer games and other interactions explaining the processes and problems.
Global Youth Work
Global Link developed and delivered a series of projects to raise awarness of the Millennium Development Goals for schools and youth groups. These included Dollar a Day events, Refugee Simulations, and street games. The project also included training to both trainee and professional youth workers.
Forum Theatre
Forum Theatre is one of the methodologies that form part of the Theatre of the Oppressed arsenal of techniques for social change.
theatreoftheoppressed.org

Forum Theatre Project in East Lancashire
In 2009 Global Link delivered an Arts Council-funded forum theatre and community cohesion project in East Lancashire schools. Our forum theatre practitioner used Theatre of the Oppressed techniques to explore issues of identity, diversity and community cohesion with primary and secondary pupils. The pupils then created a forum theatre play about local issues relating to community cohesion which they performed and 'forummed' with other pupils in their schools.
Radio for Change
From 2003 to 2006, Radio for Change worked with youth, community and school groups to make short radio programmes broadcast by Radio Lancashire. Global Link is currently working in partnership with Prescap on their radio project.