Here are some ways that you can support our work
There are other ways you might support our work
A donation in memory of a loved one can be a meaningful way to remember them. A donation to Global Link in memory of someone honours their life as well as transforming the lives of refugees and asylum seekers.
Leave a gift in your Will
A gift in your Will to Global Link means that we can continue to support vulnerable refugee and asylum seeker men, women and children. You can include Global Link in your Will. All you need is our address and charity number: Global Link, YMCA, New Road, Lancaster, LA1 1EZ and Charity number 1107471
Fundraise for Us
Most recently, wonderful local band Peloton organised a fundraising gig featuring local bands Off the Rails, Betony, and the very own Peloton. As well as providing lots of joy dancing and great music, the event raised almost £600 for Global Link.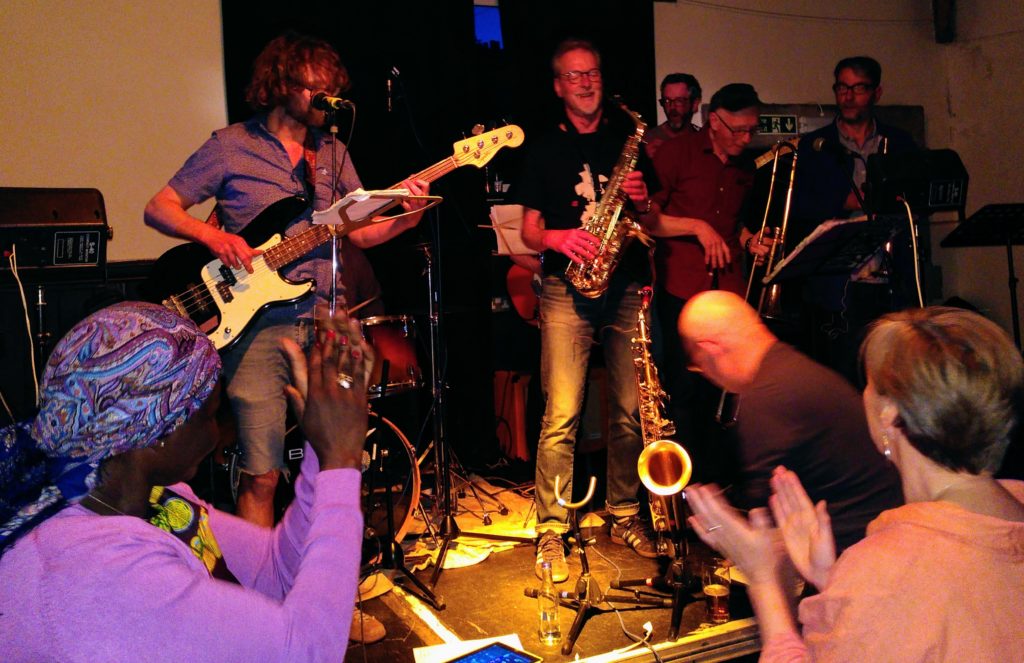 And in the summer of 2021 local runners Cressida Graves and colleague Sophie Fosker raised over £1000 between them.
In December 2020, Lucy Parkinson organised a Christmas Hamper raffle, which she publicised on Facebook, raising £380 for Global Link.
And in January, Fiona Frank organised this online fundraising concert, which raised over £1850 for Global Link
New Home for Global Link
We are fundraising for a New Home for Global Link, the asylum seeker and refugee community and all those who believe a better world is possible. Asylum seekers and refugees have described Global Link as a 'second home'. We know that Global Link is greatly appreciated, and even loved, by asylum seekers and refugees in the District. As one refugee commented "I am not happy when I came to here ..Now I say it for everyone, if a new asylum seeker comes through the door I tell them 'you are very lucky to be in Lancaster', because I know what support you will get."
Here you can see two videos about our work with refugees and asylum seekers. This one focusses on our Lunch Drop in this one on all of our work We have a vision of a long-term space in Lancaster where refugees and asylum seekers can feel welcome, supported and safe, where they can meet local people, and where they can access support, information and advice to enable them to reach their potential in the UK.
Local agencies have observed that Lancaster would be much worse off without the hub of Global Link – a place for asylum seekers and refugees to get support and a place for socialising – and that there would be more isolation, homelessness, and mental health problems among asylum seekers and refugees.
We want to provide that warm and welcoming hub, a place where we can develop more support services, more educational and integration activities, more spaces for socialising and relaxing, more spaces for arts and physical activity, more spaces to find health and healing. Your donation will help us make this vision a reality by making a monthly or a one off donation HERE


If you would prefer to donate by BACs, please contact us on 01524 36201, and if you would prefer to pay by cheque, please send it to Global Link, YMCA, New Road, Lancaster, LA1 1EZ