Mobilise!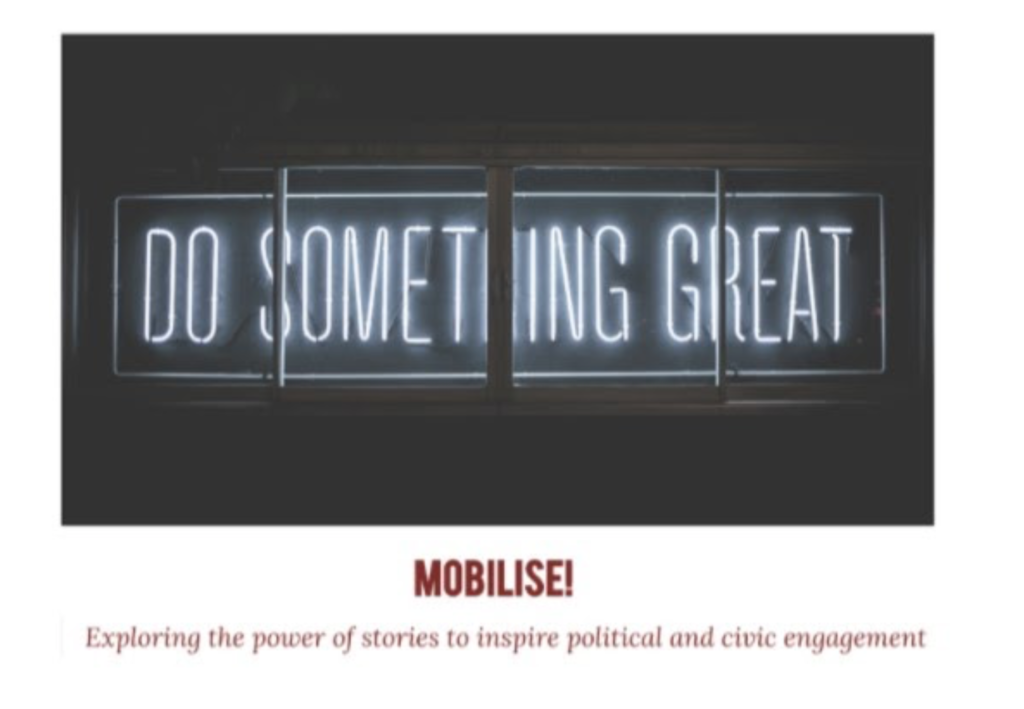 Global Link has been involved in a community heritage partnership project with a team from Lancaster University and the University of St Andrews. Mobilise! (2019-21) sought to encourage active citizenship and increase people's confidence about engaging in political and civic life.
The project explored historical and contemporary stories of activism collected through our Documenting Dissent programme and Lancaster University's Remembering Resistance project to create online resources and activities about active citizenship. During the project we worked with volunteers and local communities of asylum seekers and refugees, aiming to enable everyone to feel more confident about participating in political and community life.
The course is free and available to anyone to use via the Mobilise! webpage or Global Link's Refugee Home Moodle.